A set of Powerful Pickles, here to bring a message of synergy, collaboration and sustainability to the world.
These powerful, sentient Pickle beings have torn through a rift in Space & Time, and are on a mission – To spread sustainability and healthy living and create a space for synergistic collaboration. From blockchain choice (Chia), to Regenerative Agriculture (Soil Food Web), to Outdoor recreation and Consciousness research, these Pickles are here to grow a community around these ideals and get the knowledge out there.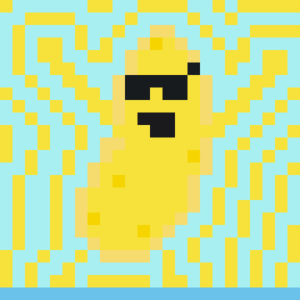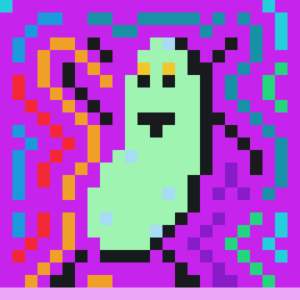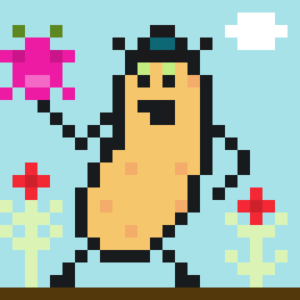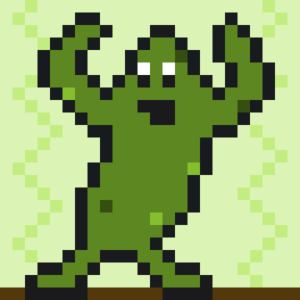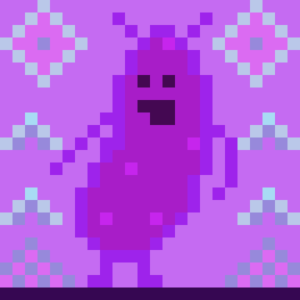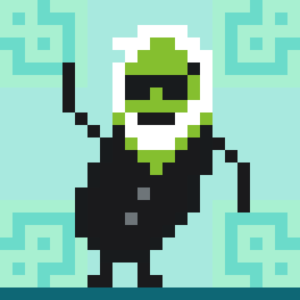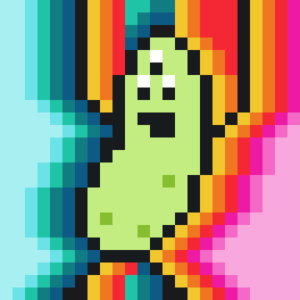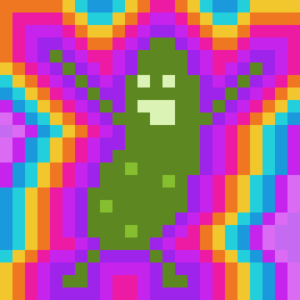 42 Fully hand crafted 'Uniques'
1069 Generated Pickles from traits w/ rarities
1,1111 Total for the Genesis Collection
To get Powerful Pickles, you must first obtain Genesis Pickle Tokens (GPT). They are harvested fresh daily, and can be found anywhere you trade Chia CAT tokens (but Dexie is especially easy). Each GPT is redeemable 1:1 for a random Pickle NFT. Send to the Redemption Address, and you will receive your Pickle back to the address that sent the GPT! May the Pickles be with you.
Please check the DID (Decentralized ID) to verify that you are getting Official Powerful Pickles:
did:chia:1dr766wuartj8jxfcrjcpr5hyjhuc0rvw2sukxt8mjqfsn88z569srcgqf3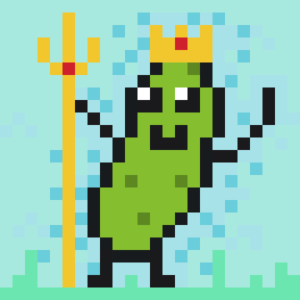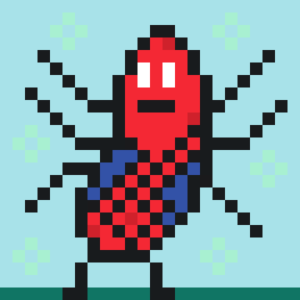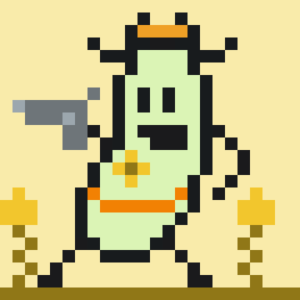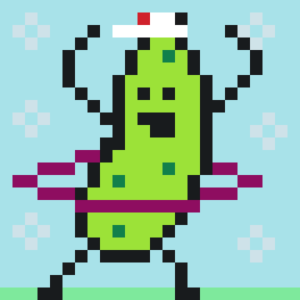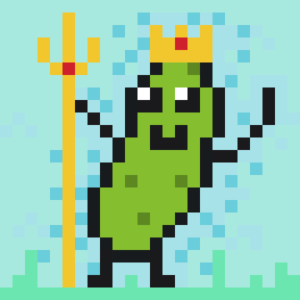 A List of all the Pickles that have been redeemed so far:
1, 3, 9, 11, 18, 20, 21, 23, 25, 28, 35, 37, 41, 52, 53, 54, 55, 58, 61, 62, 64, 65, 66, 72, 73, 74, 75, 78, 80, 90, 92, 93, 94, 95, 98, 99, 103, 104, 105, 107, 111, 113, 121, 130, 133, 135, 137, 144, 147, 149, 153, 155, 159, 160, 161, 162, 163, 164, 166, 167, 168, 174, 175, 178, 182, 195, 197, 199, 206, 207, 209, 211, 212, 213, 223, 226, 227, 228, 229, 230, 235, 247, 250, 251, 255, 257, 258, 260, 263, 268, 271, 272, 283, 284, 289, 292, 296, 298, 299, 304, 305, 313, 316, 318, 321, 322, 328, 329, 341, 347, 349, 355, 356, 361, 363, 368, 370, 372, 377, 380, 384, 391, 393, 394, 395, 401, 408, 409, 412, 419, 422, 426, 429, 430, 431, 432, 433, 439, 444, 447, 451, 453, 458, 459, 461, 463, 465, 469, 471, 476, 481, 482, 489, 490, 493, 494, 497, 498, 509, 513, 516, 517, 518, 521, 523, 525, 532, 534, 535, 540, 541, 544, 555, 561, 563, 564, 565, 567, 568, 569, 570, 572, 575, 577, 578, 579, 583, 585, 596, 599, 603, 606, 609, 613, 621, 629, 630, 633, 636, 644, 645, 646, 649, 658, 665, 668, 669, 671, 673, 678, 682, 687, 691, 695, 697, 702, 704, 709, 711, 712, 714, 716, 719, 723, 726, 727, 734, 735, 740, 743, 745, 749, 753, 755, 760, 767, 773, 774, 777, 778, 781, 785, 786, 789, 790, 791, 796, 797, 799, 807, 816, 819, 820, 825, 828, 830, 831, 836, 838, 843, 844, 846, 847, 849, 850, 852, 862, 866, 868, 874, 875, 879, 881, 882, 884, 886, 888, 890, 891, 895, 896, 900, 903, 905, 912, 915, 919, 921, 924, 926, 927, 932, 933, 934, 935, 936, 939, 940, 944, 948, 950, 952, 955, 957, 958, 964, 972, 974, 979, 981, 988, 989, 990, 991, 1008, 1009, 1011, 1012, 1013, 1022, 1024, 1026, 1033, 1036, 1037, 1039, 1040, 1046, 1048, 1050, 1052, 1053, 1060, 1063, 1065, 1067, 1068, 1070, 1072, 1073, 1076, 1080, 1085, 1086, 1087, 1088, 1089, 1092, 1094, 1100, 1101, 1104, 1105